Today's release includes the following new features:
When we released pensioner mode (see below 6 October), we didn't change the minimum retirement age (which was 60). Recognising that some users are already retired before age 60, we have effectively separated the two concepts of "retirement age" (stopping work) and "super drawdown age" (commencing a retirement income stream). If you are under 60, then you can be retired at any age and start drawing super from your preservation age. Please note we don't allow for benefit tax prior to age 60. This feature applies to Australia only.
After getting some feedback that the Scenario feature was a bit hidden, we've re-jigged the menus. What was the Action menu becomes the Scenarios menu, and a few other items jumped across to the View menu.
We have also re-jigged the page you get your PDF report from.

If you email your report, you can include an calendar reminder to re-check your super situation in 12 months.
While your report is being prepared, you can answer a 10 second survey to give us an idea of your experience of using the simulator.

If you're particularly skeptical of the Age Pension continuing, you can now turn it off on the Other Assets/Income panel. This feature applies to Australia only.
Again after getting some feedback, we have shortened the tutorial from 14 steps to 9.
We also welcome new client Virgin Money Australia with today's release.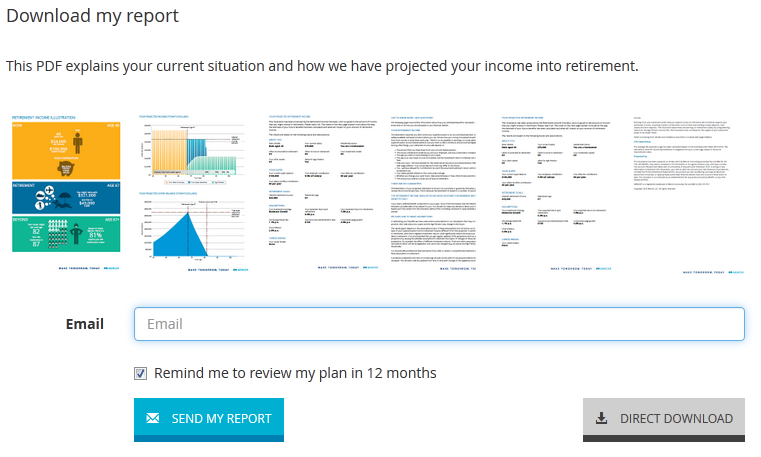 The new PDF report generation page.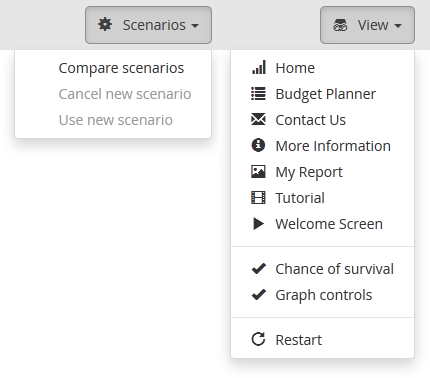 The new layout for the Scenarios and View menus.

Tags: retirement-planning retirement-age age-pension compare-scenarios pdf